Droid Daily 1/30/13: App Updates, Carbon, Nexus 4 and More
With Tons of Android News coming out every hour is near impossible to write about it all but we want to make sure you don't miss a thing! So everyday we offer a quick view of stories that did not make our front page top news and give you some extra reading, so you can get your Droid on!
Minecraft, Hootsuite, Sliding Messaging, Google+ and Google Play Music Get Updated
Today, quite a few app updates happened. Google+, Google Play Music, Minecraft, Hootsuite, and Sliding Messaging were all among the updates. You can grab them in the Play Store now.
Carbon Hits the Google Play Store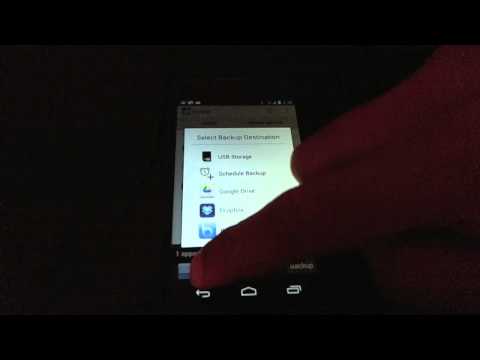 Let's clarify, this is the backup App Carbon, not the Twitter app Carbon. Anyways, it's now in Google Play for both rooted and unrooted devices. The Pro version is $4.99 and includes some great features.
Nexus 4 Orders Already Shipping
The Nexus 4 went back on sale in the Google Play Store, and it looks like it's there to stay now. And even better news is that those that ordered yesterday, got shipping notifications today. Did you get yours?
Videotron Releases the Nexus 4 16GB for $500 outright
Well it's not as high as other carriers we've seen carry it. But Videotron in Canada is offering the Nexus 4 for $250 on contract or $500 outright for the device.
New Weather App Nooly
A new weather app called Nooly launched on the Play Store today. It's main focus is to end the inaccurate forecasts, which is something we'd all love right? You can grab it on the Play Store now.
Category: Android App News, Android Daily News Wrap-Up, Android News, Android News Canada
Alex has been an Android user since the Motorola Droid back in 2010. He's been a huge Android fan ever since using many of the most popular flagships. He's currently rocking a Moto X and a G2.