Featured: Lenovo Introduces 9.7″ Dual Core Android 4.0 Tablet For Just $349
With Android being available to anyone and everyone, a new smartphone and tablet seems to come out just about every single day. Okay, that may be an exaggeration, however, it's an exciting time for the marketplace as tablets are becoming more abundant and there's quite a selection.
While that does add to the confusion of what to buy if you're in the market for one, this increase in manufacturing is also helping drive competitive pricing. Lenovo, maker of laptops, desktops, netbooks, and the occasional tablet, is rolling out the IdeaTab S2109, a 9.7 inch tablet with some pretty reasonable specs.
1 GHZ dual core TI OMAP 4430 processor
1GB RAM
1.3 megapixel front facing camera
9.7″ IPS display at 1024×768
178 degree viewing angle
720p HD video playback
HDMI out with full 1080p support
Four SRS surround sound speakers
MicroSD slot for extra storage
10 hour battery life
1.27 pounds and 1/3 inch thick
The price of all that? Just $349 and of course running Android 4.0 Ice Cream Sandwich. The Lenovo IdeaTab S2109 is said to include a micro USB cord for charging and connecting, micro HDMI connector for hooking up to an external display, and a microSD card, though we haven't heard what size that will be. Taking a wild guess, 8GB minimum.
All in all, the IdeaTab S2109 looks to be a solid competitor against other 9.7 inch dual core Android tablets currently on the market and will be out in early June. Check out the video below for a better look at what the tablet looks like as well as the features mentioned above: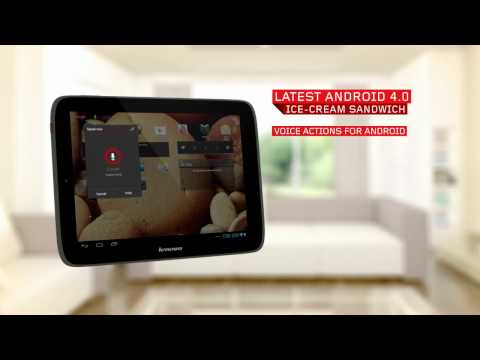 Category: Android News, Android Tablet News
Lover of Android and all things tech. When I'm not here writing, I'm likely on Facebook, Twitter, Google+, or on my blog talking about social media.