New Rocktab From Nationite Powered with Android!
In a press release Nationite just announced their new Rocktab Android powered Tablet. This will come packed with a 7 inch, 800×480 resolution resistive touch screen and Rockchip RK2808 (600 MHz) processor. It will also come with built in WIFI; the ability to load and or make your own custom ROM, 128 MB of RAM and Android 1.5. It will come in three different versions with different sizes of internal memory 2G/8/16GB, along with support for other languages.
If you want a little more of an in depth look at the tablet check out this video from http://mp4nation.net of walk-through on the tablet…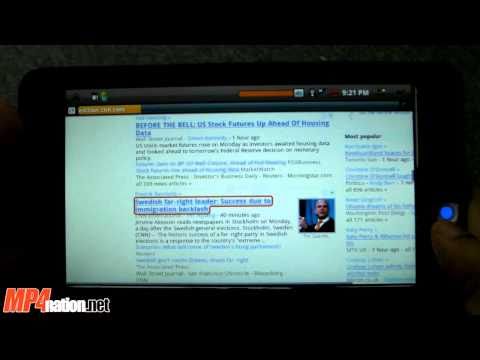 Category: Android Tablet News
I am a Canadian transplanted to Los Angeles , California and the Founder and Owner of Androidheadlines.com My work history has always been in the computer related field or as a entrepreneur. Became a Android enthusiast since the birth of the first Google phone the G1 and never looked back.My hobbies and interests consist of the learning about new technologies, smartphones, tablets, computers, business, current events, hockey, reading. My favorite android products are the Google Nexus line but am always constantly changing up my devices every 6 months.